Which is it?
Black bear or Grizzly bear?
Some brown bears have black fur while some black bears have brown fur, and there are even some blonde bears out there.   Watch the video and print and carry the guides to learn the difference between brown (grizzly) and black bears and what to do in the event of an attack.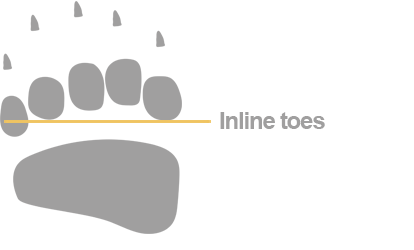 GRIZZLY
Prominent shoulder hump
Dished facial profile
Short round ears
Long straight claws (3-4 inches)
KNOW THE DIFFERENCE
between black and grizzly bears. Grizzly bears tend to be more aggressive but black bears can pose a danger as well. Use all the characteristics to properly identify a bear. Don't just use color or size. Black bears are not necessarily all black, and grizzly bears are not always larger.
https://wgfd.wyo.gov/bear-wise-wyoming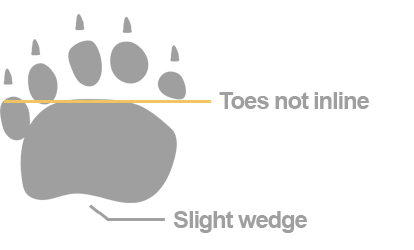 BLACK
No prominent shoulder hump
Straight facial profile
Tall pointed ears
Short curved claws (1-2 inches)